Welcome to Key Lime Sailing Club and Cottages
Your Airbnb Destination in the Enchanting Florida Keys
Key Lime Sailing Club and Cottages invites you to experience the authentic charm of Key Largo, Florida. As one of the original Airbnbs in the Florida Keys, we have been providing unforgettable experiences since 1999. Choose one of our delightful cottages and embark on a journey like no other.
Endless Adventures Await
Your cottage rental comes with a remarkable bonus – FREE access to an array of thrilling amenities:
Sailboats: Harness the power of the wind and embark on a sailing adventure like no other.
Kayaks: Explore the intricate mangroves and uncover hidden wonders.
Paddle Boards: Glide through the crystal-clear waters and soak in the beauty that surrounds you.
Snorkel Gear: Dive into a world of vibrant marine life and discover the wonders beneath the surface.
Fishing Gear: Try your hand at fishing and experience the excitement of reeling in your catch.
A Haven of Relaxation
At Key Lime Sailing Club and Cottages, tranquility is guaranteed. Whether you're seeking quality time with family, friends, or loved ones, our property offers a serene environment that will rejuvenate your soul. Here's what awaits you:
Breathtaking Sunsets: Witness the mesmerizing beauty of Florida Keys' sunsets right from our docks, creating memories that will last a lifetime.
Island Exploration: Embark on a captivating journey as you sail to nearby islands, uncovering their secrets and immersing yourself in their natural wonders.
Kayak the Mangroves: Traverse the peaceful mangrove forests, an experience that will connect you with the pristine beauty of nature.
Beachside Bliss: Unwind by our tiki hut, feel the tropical atmosphere, and let the gentle wind lull you into relaxation.
Wildlife Encounters: Encounter friendly Florida manatees and dolphins up close, forming connections with these remarkable creatures.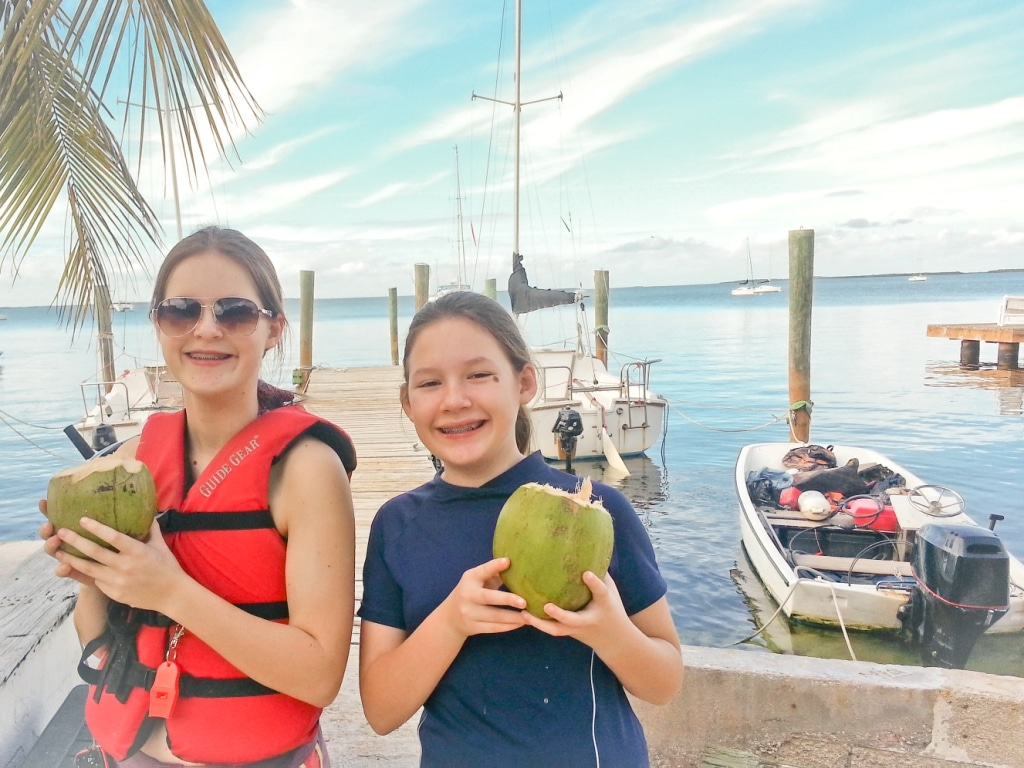 Experience Excellence
Key Lime Sailing Club and Cottages consistently achieves Superhost status on the Airbnb platform and other sites like Google, Facebook, TripAdvisor, Yelp, etc. Don't just take our word for it – read the glowing reviews from our satisfied guests and discover why they return year after year.
Conveniently Located for Unforgettable Experiences
Discover the perfect location at Key Lime Sailing Club and Cottages in Key Largo. Just an hour's drive from Miami, our central position puts you close to local dining, shops, activities, and historical sites. Getting here is a breeze, and once you arrive, prepare for an unforgettable stay. Our dedicated and friendly staff is committed to ensuring your experience exceeds expectations.
Ready to embark on an unforgettable journey? Book your stay at Key Lime Sailing Club and Cottages today and discover why guests rave about their experiences in the Florida Keys. We can't wait to welcome you to our slice of paradise!
This was my 10th year of staying at KLSC in early March – it continues to be my vacation site of choice – and I'm already in the book or 2016. Great location, amenities and staff. It doesn't get any better than this.
We had the most wonderful vacation. I want to thank you and your staff. It felt like everyone went out of their way to see our vacation was more then we expected. And it was. If anyone ask me where to go on vacation I only have one answer, "The Key Lime Sailing Club!"
Totally enjoyed our trip,staff was great, my wife had never sailed. She is hooked now, will be back soon, thank you for a great vacation.
Can't say enough about the staff, perfect!
Enjoyed all the watercraft available for use, kids loved the place:) Really enjoyed our stay, Talofa was great, the people and staff really made the trip awesome!
We had an amazing vacation at the Key Lime Club and so much fun sailing in the Keys! The staff were MORE than helpful and so fun to talk with. Loved the relaxed atmosphere, the family feeling at the tiki, and being able to use the water toys was a big plus. Give our love to Captain G, Irene, James and CJ! And thanks again for the sunset sail and the hospitality! We'll surely recommend the Key Lime Club to others:)
We had a fantastic time. All of the water equipment was awesome! It was so nice not to have to worry about bringing all of that stuff with us. Our home was also equipped with tons of movies and games. What an excellent option for a family to have. Thank you KLSC!
We had a great time at KLSC. The staff was especially wonderful and attentive! We loved it there.
Sailing was great and your staff was very accommodating and top notch.Hello to Capt. G, Irene and Jeff
Perfect for our family vacation. Not over commercialized and a great place to get outside and discover things! Out boys loved it.
We were so pleasantly surprised at Key Lime North! Breathtaking, beautiful, and very hard to leave! Sandra, Nick, and Heather were wonderful, helpful, and will be our lifetime friends. Paulie made everything special including remembering birthdays and beyond! Captain Sheldon was a fantastic sailing instructor. Nothing beats this vacation!
We LOVED our stay and your hospitality. Everyone went above and beyond to make the stay enjoyable, including John from Michigan who took us out in his sailboat one afternoon. That was definitely our treasure of the week, spending time visiting with him while sailing. Diamond in the rough, so glad we stayed! Definitely would book here again if the Keys were our destination.